Shock wave is a powerful and effective treatment in reducing cellulite, tightening and firming as well as smoothing of the skin.
shock wave can be used as a standalone application or in cunjuction with other fat removal or skin tightening treatments to accelerate results.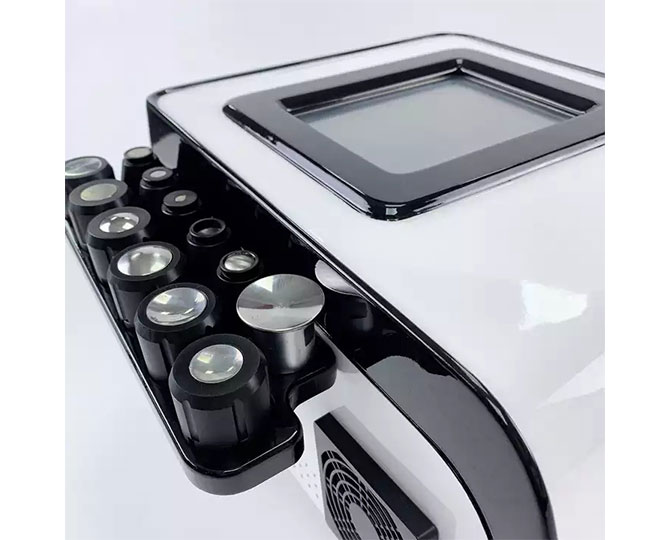 Shockwave Machine Effects
Cellular: Increase in cell membrane transmittance by improving ionic channels activity,stimulation of cell division, stimulation of cellular cytokines production.Reproduction of vessels in the area of tendons and muscles: lmprovement of blood circulation,increase in concentration of growth factor beta 1 , chemotactic and mitogenic effect on osteoblasts. Effect on nitrogen oxide system: Bone healing and remodelling. lmprovement of mocro-circulation and metabolism. Dissolution of calcified fibroblasts. supports the production of collagen.>Reduction in tissue tension. Analgesic effect.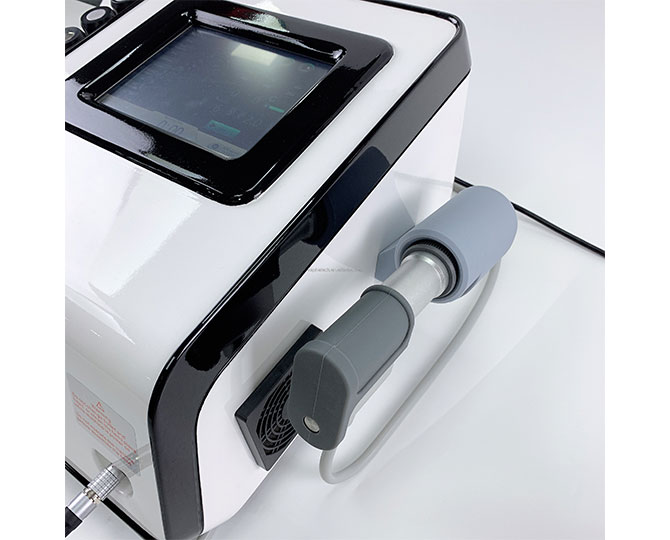 Accessories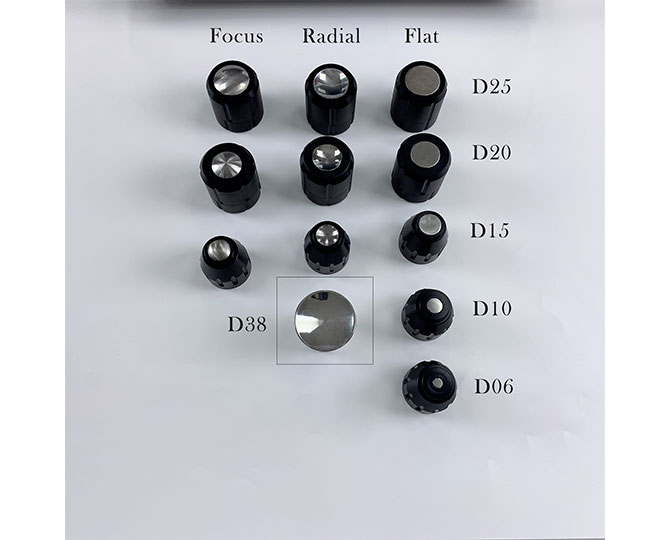 12 work heads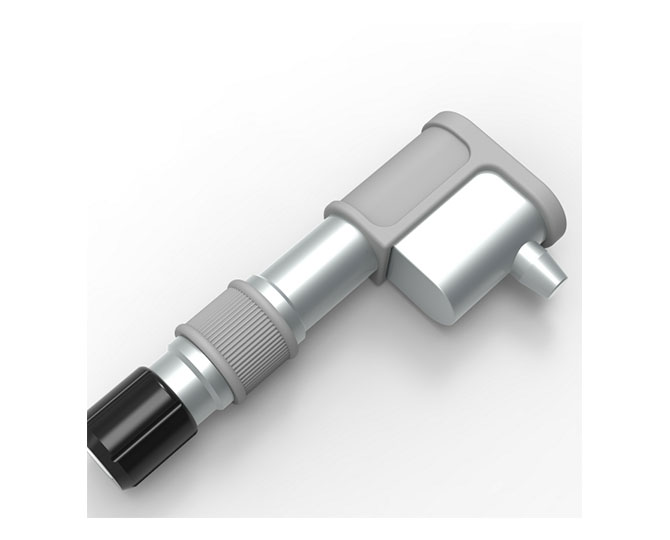 Shockwave Handle
INTERFACE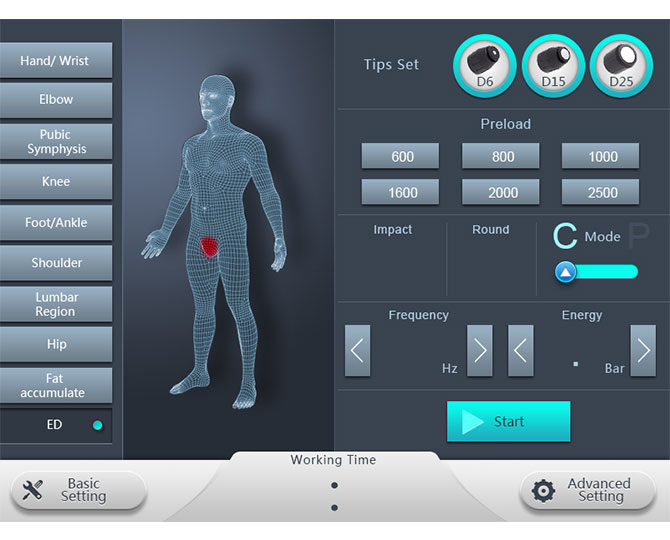 Shock Wave for ED Therapy
Most men suffering from erectile dysfunction have vascular problems affecting the vessels that supply blood to the cavernous bodies of the penis, resulting in a decreased ability to develop and maintain an erection.The end result is an inadequate blood-flow followed by premature draining of an already reduced amount of blood from the cavernous bodies, meaning an erection is not achieved. Shockwave Therapy for ED of this type can be a highly effective treatment. The shockwaves are focused onto the area to be treated creating new blood vessels in penile tissue, enabling patients to achieve and maintain firm spontaneous erections.
ED Therapy Protocol
1. Target to spongy tissue in 5 different areas
2. 300 impacts per area , total 1500 impacts in one treatment
3. Twice a week , treat consistently for 3 weeks ,then stop for 3 weeks. And start next course .
4. Should be more impacts at the top end of penis . And. Less impacts at the bottom of penis.vascular-related ED problems rather than just treating the symptoms.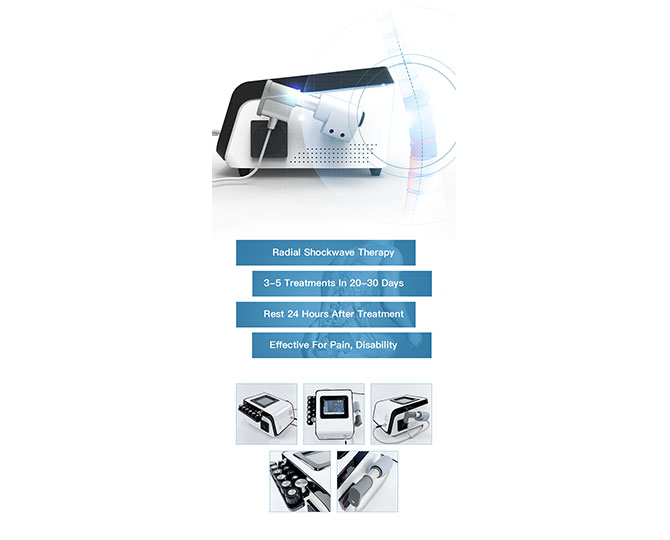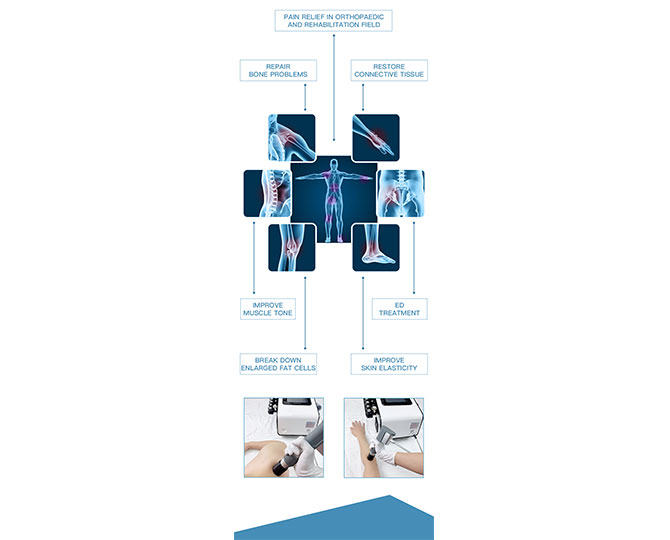 Application of the shockwave
1. Shoulder pain, calcific tendonitis;
2. Radial or ulnar humeral epicondylitis;
3. Trochanteric tendinitis;
4. Waist pain or pygalgia;
5. Patellar tendonitis;
6. Tibial stress syndrome;
7. Achillodynia;
8. Plantar fascitis.
9. fat reduction
10. erectile dysfunction
How long is a Treatment Session?
A typical EPAT/AWT Shockwave Therapy session takes anywhere from 15 to 20 minutes. First, we apply
a conducting gel to the area you want treated. Then we move the acoustic wand over the skin's surface,
administering a strong, vibrating pulse. Pressure, length of session, and intensity will depend on your particular treatment areas, severity of your cellulite dimpling, and therapy tolerance.